AEF Spring Plugfest in Lincoln
To all ISOBUS interested parties,

AEF is pleased to announce Spring 2020 AEF Plugfest activities, to be held

May 05 – 08, 2020
at
 Embassy Suites Lincoln
1040 P Street
Lincoln, Nebraska
United States
A preliminary schedule of events is listed below. Additional activities may be added when registration opens on 01-March:
---
Tuesday, May 05th
08:00am – 08:45am: AEF Plugfest Equipment Setup
08:45am – 09:00am: Welcome Announcement & Kick-off
09:00am – 05:30pm: Plugfest Testing
Wednesday, May 06th
08:30am – 05:30pm: Plugfest Testing
07:00pm – 09:00pm: Plugfest Dinner
Thursday, May 07th
08:30am – 05:30pm: Plugfest Testing
---
March 01 – April 01
Participant/Visitor Registration
Equipment Registration
April 02 – May 04
Late Visitor Registration
April 02 – April 20
Equipment list review
April 22
Final Test Matrix
---
Friday, May 8th
08:30am – 04:00pm: AEF PT03: Engineering & Implementation Meeting
08:30am – 04:00pm: AEF PT09: Farm Management Information Systems (FMIS)
Event Registration within the AEF ISOBUS Database is required to attend all or part of the Plugfest activities.
Registration will open March 1st and close on April 1st.
If you are planning to participate in testing activities, or attend as a visitor, please take a moment to confirm your AEF ISOBUS Database login credentials at:
www.aef-isobus-database.org
Plugfest registration as a participant is only possible if all AEF invoices (Service Charge, CT and DB licenses) from your company are paid.
Further event registration instructions will be in included the next AEF announcement.
If you have questions in the meantime, contact the AEF Office (office spam@spam.de aef-online.org)


---
Further information:
Plugfest Registration includes the AEF Plugfest, Plugfest Dinner, lunches, refreshments, and Wi-Fi Internet access.
The registration fee (without VAT) for the Plugfest is as follows:
Registration on or before Wednesday, April 01st 2020
Plugfest Participant: 520 € / $573*
Plugfest Visitor: 420 € / $463*

Late Registration after Wednesday, April 01st 2020
Plugfest Visitor: 520 € / $573*
Additional Dinner Guest: 35 € / $39*

*USD rates for information based on the exchange rate as January 27th, 2020
Participant/Visitor Registration
Equipment Registration
Late Visitor Registration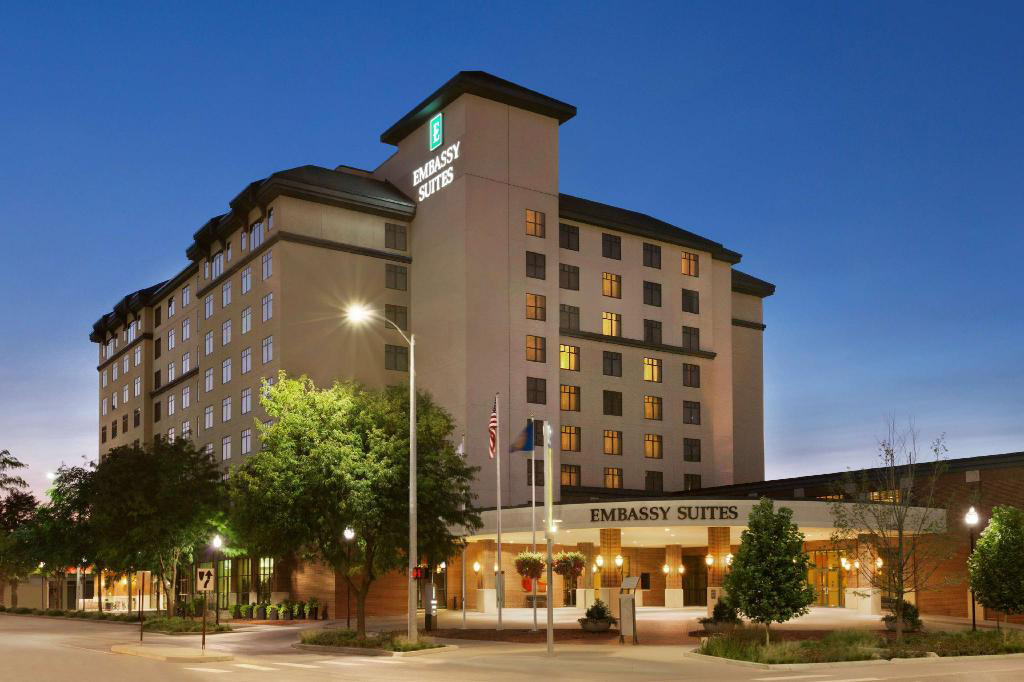 AEF has blocked a limited number of rooms at Embassy Suites until Monday, April 13th at a discounted nightly rate of $139,00 + tax (including breakfast and internet access). After this date, the remaining rooms in the block go back to general inventory.
Hotel reservations can be booked online now here:
» Online hotel reservations
or by phone to (402) 474-1111 OR 1-800-EMBASSY, using group code "AEF".
Check with the hotel directly if you miss the online deadline or have any issues with the discounted rate. Embassy Suites Lincoln provides complimentary shuttle service to/from the Lincoln airport. To better manage shuttle availability, please email flight details to Heather Brethouwer at Heather.Brethouwer@atriumhospitality.com as soon as possible after booking. Upon arrival at the Lincoln airport, call the hotel at (402) 474-1111 to request pickup.
Parking at the hotel is maintained by the city of Lincoln and not included in the hotel rate.

Become a sponsor
for AEF Plugfest now

The preparations for the AEF Plugfest in spring, which will take place from 04 to 08 May in Lincoln, Nebraska (United States) are already in full swing.
Be there when a knowledgeable audience meets to test and exchange ideas and promote your company as a gold, silver or bronze sponsor. We have put together three sponsoring packages that offer you a variety of presentation options. Please refer to the PDF for detailed information on services and costs.
If you are interested in sponsoring, we look forward to receiving your feedback at office spam@spam.de aef-online.org.