AEF changed organisation structure with the start of 2021
As announced during the virtual AEF General Assembly in October 2020 by Peter Hieronymus, a dedicated team of seasoned AEF members was tasked with looking at the AEF organisational structure and identifying possible improvements. In short, their mission was to find an organisational structure that increased efficiency and quality, while reducing the running time of projects. This proposal also must ensure compatibility in the field, as well as support further technology trends and requests for solutions for OEMs.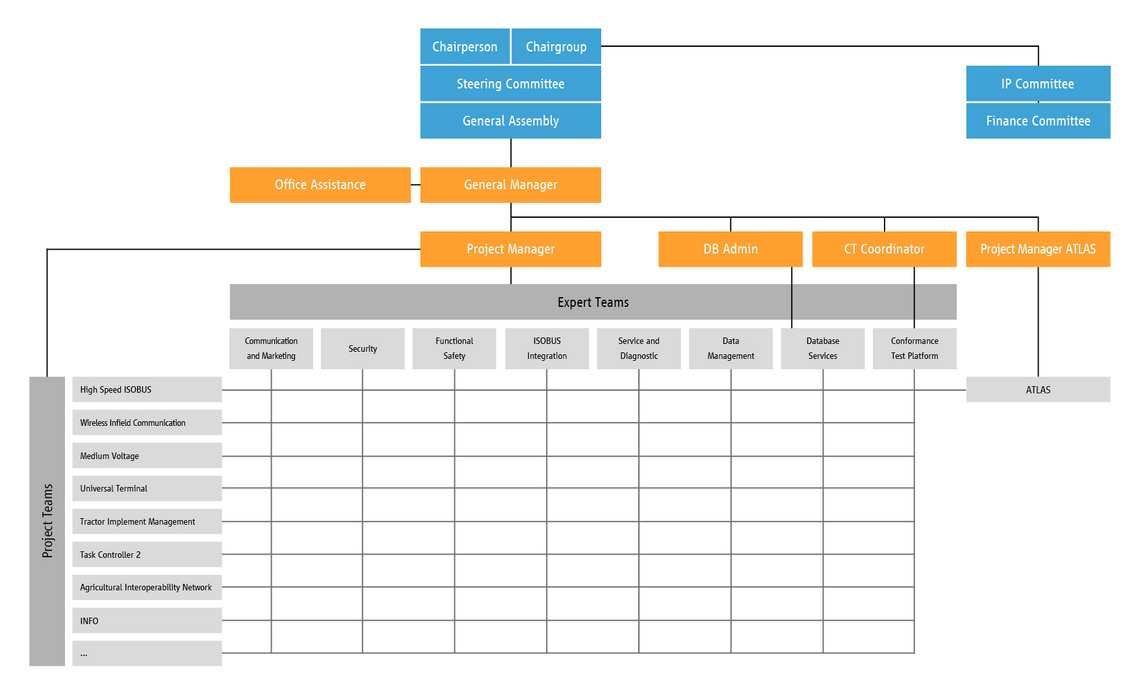 This new organisational structure was rolled out with the start of 2021. The new structure is now relatively flat, but reflects a more efficient matrix organisation. Also of note is the creation of expert teams providing expertise to the various projects that the AEF is undertaking. This structure will provide more empowerment to the individual teams whilst also providing more transparency into the status of each project.
Another goal with this new structure is to improve our ability to manage activities in terms of projects. This has led to improvements in our project management process. There are now five well defined project phases: Preparation, Defintion, Realisation, Release and Maintenance. Between each phase there is a project milestone which must be achieved before moving on to the next phase. This also includes clear rules on what is required to start a project.
AEF leadership feels these changes will better position the organisation to better serve the needs of our membership and the Ag industry in the future.
---
More News: