AEF Steering Committee and Team Leaders meet at SDF
During the last week of June, in one of the hottest weeks of the summer, the Steering Committee, Team Leaders and associated deputies converged on Lauingen, Germany for four days of meetings at the Deutz Fahr Arena, just over the road from their new factory.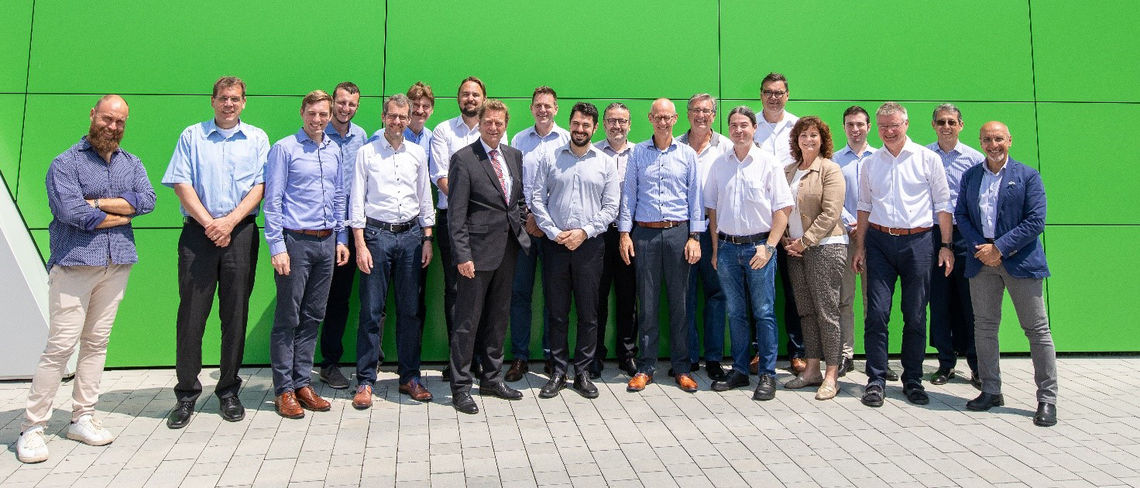 The week kicked off with the Team Leaders meeting on the Monday, followed by the combined Steering Committee / Team Leaders meeting on the Tuesday. At the start of the day the group was officially welcomed by Matthias Augenstein, the CFO who gave an overview of the SDF group, followed by a tour of the new factory later in the day.
On the Wednesday, the Steering Committee met to discuss normal business activities, followed by a strategy planning meeting in the afternoon. The group took off their jackets and rolled up their sleeves for an interesting brainstorming session. The intention was to discuss where the AEF wanted to be in 5 years' time, and then agreed on the priorities to get there.
The workshop followed the Design Thinking methodology, through 5 steps. Each step in the methodology was followed by a team presentation to the other participants. Voting and prioritizing phases were included in order to focus on major challenges and opportunities and identify the most important topics to pursue.
Rainer Morgenstern, from the SDF Management Board also stopped by to offer his welcome to the AEF during a coffee break on the last day of our meeting.
The AEF would officially like to thank SDF for hosting the four days of meetings.
---
More News: