AEF Virtual Plugfest
Due to the Covid-19 pandemic, no physical AEF Plugfest events could take place. This encouraged the AEF, in cooperation with Vector Informatik, to consider a digital version of the event. After testing several prototypes and organizing two pilot events in April and June 2021, the first official AEF Virtual Plugfest took place between September 21 and 23, 2021.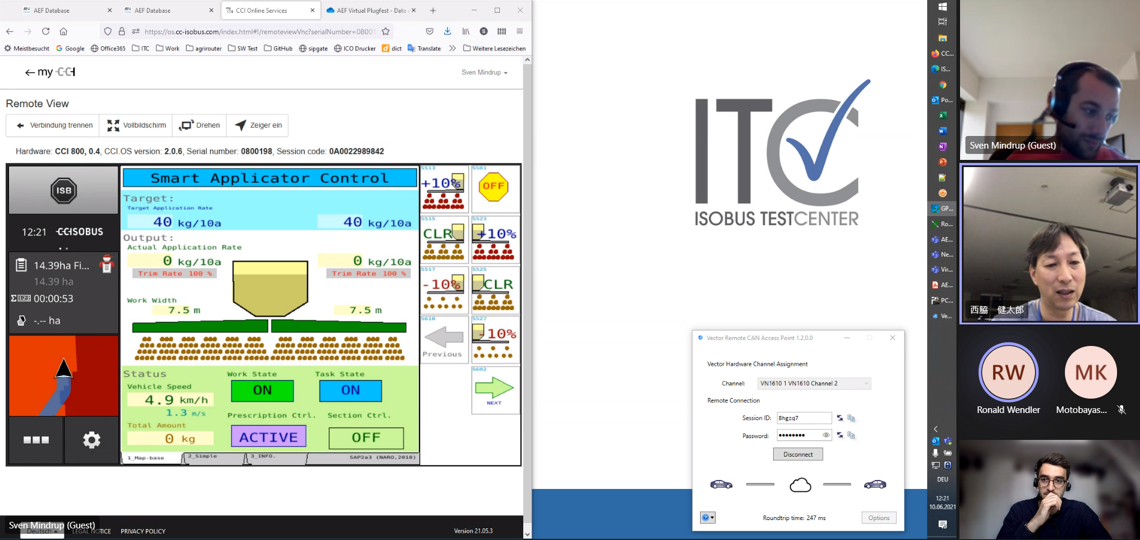 Using a CAN remote infrastructure, developed by Vector Informatik, the ISOBUS messages are sent from participant to participant via a cloud. The connection is secured by the cloud server and by the exchange of passwords and session IDs among the participants. Thus, even without physical co-presence of both participants, messages can be exchanged between devices at different locations. The resulting latency times challenged the robustness of the devices and the ISOBUS standard but did not prevent communication and testing.
Over these 3 days, more than 90 participants, from 4 continents tested with 83 devices in more than 1400 test sessions. TC and UT functionality was tested. Besides terminals, task controller servers and working sets, FMIS participants took part in a virtual Plugfest event for the first time.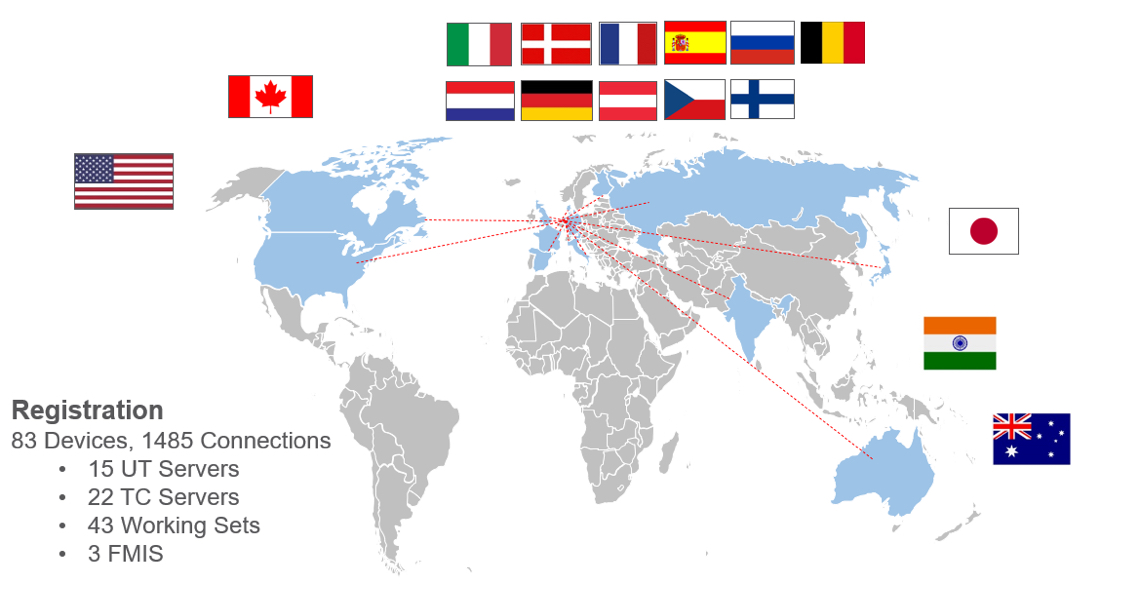 Virtual events will not replace the social contact, networking, and interaction opportunities of physical Plugfest events, but can serve as a complement or extension. Future discussions include on-demand test sessions for AEF members and the expansion of virtual Plugfest events for future AEF functionalities such as Tractor-Implement Management (TIM), Wireless Infield Communication, High Speed ISOBUS or the Agricultural Interoperability Network.
AEF thanks the numerous testers and participants of the pilot events and the virtual Plugfest for active participation and constructive feedback and company Vector Informatik for infrastructure and support.


---
More News: