AgGateway annual conference: November 8-10, 2021, Nashville, Tennessee
AEF Vice-Chair Andrew Olliver and General Manager Norbert Schlingmann, were speakers at the AgGateway Annual meeting in Nashville, Tennessee, USA on Nov 8, 2021. The presentation included background information about AEF, its initiatives and the AgGateway partnership.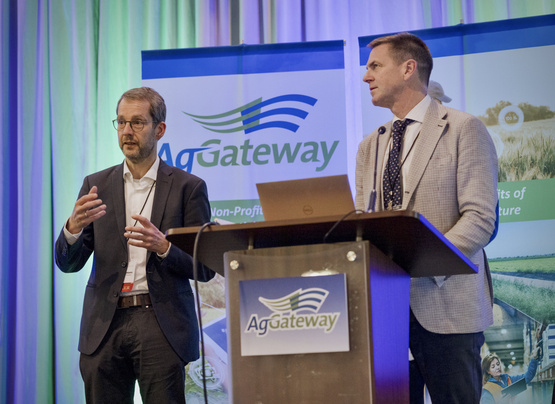 Some of the highlights mentioned were AEFs vision for digital farming and the common activities in data exchange like Datalink and commodity transport. There was interest shown in the work done with Wireless In-field Communication, as well as, AEF's new project with connectivity: Agricultural Interoperability Network.
The AgGateway event included three days of committee meetings and networking. It's the intention of AEF and AgGateway to continue working together for the benefit of the Ag industry.
---
More News: