Agritechnica 2017:
 Exhibition success
A total of 450,000 visitors, with over 100,000 from abroad, attended the world's largest trade fair for agricultural machinery in Hanover and learned about the latest industry trends. Some 2,800 exhibitors from 53 countries presented everything relating to agricultural technology.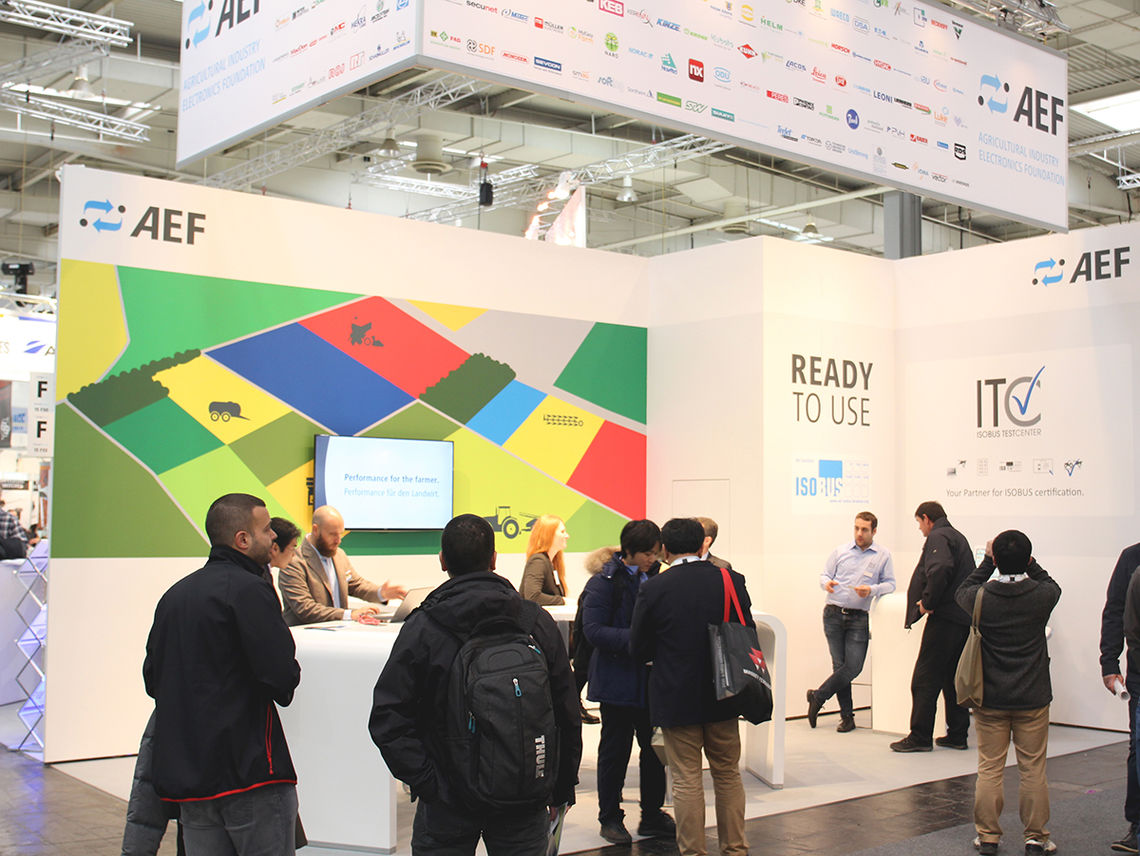 The AEF was also present with a newly designed exhibition stand which was well received by manufacturers, dealers and farmers, so that Norbert Schlingmann, General Manager of AEF, was able to report a highly successful trade fair presence.

Discussions centered both on detailed technical questions and on current and future challenges posed by the issue of multi-vendor compatibility. Experts from project teams and members of governing bodies were available for an exchange of expertise. Great interest was also expressed in the two happy hour events during which the AEF met with members of different associations.

These included European Agricultural Machinery (CEMA) located in Brussels, FederUnacoma from Italy and the Association of Equipment Manufacturers (AEM) as well as numerous company representatives. Besides the mutual acquaintance, the focus of the exchange was on the subjects of digitization, the representation of interests at international level and the work of the AEF.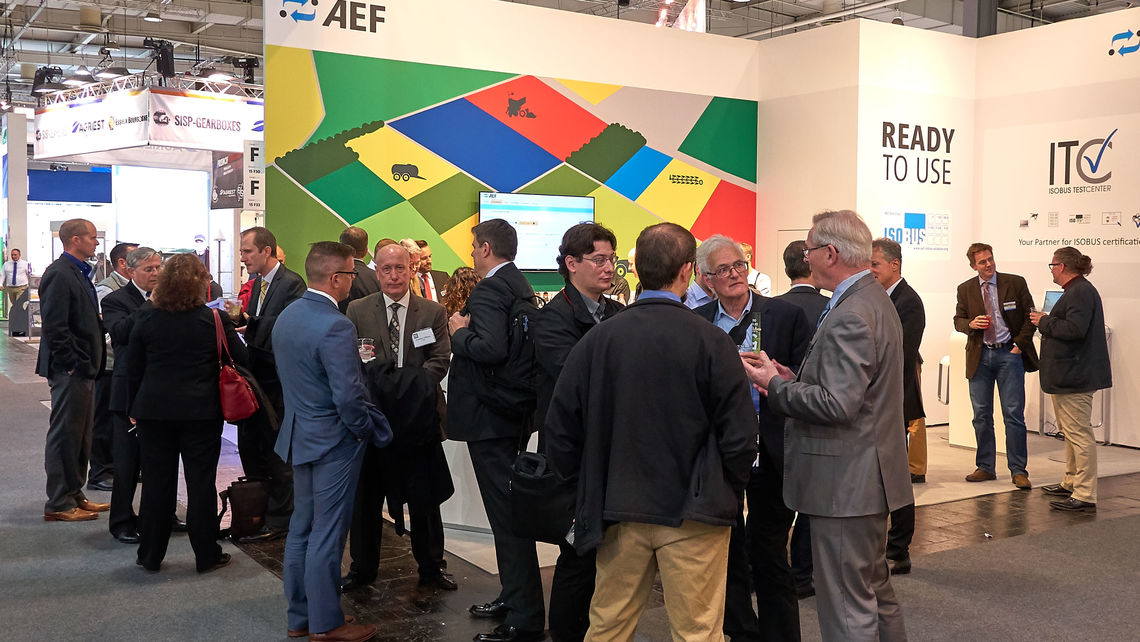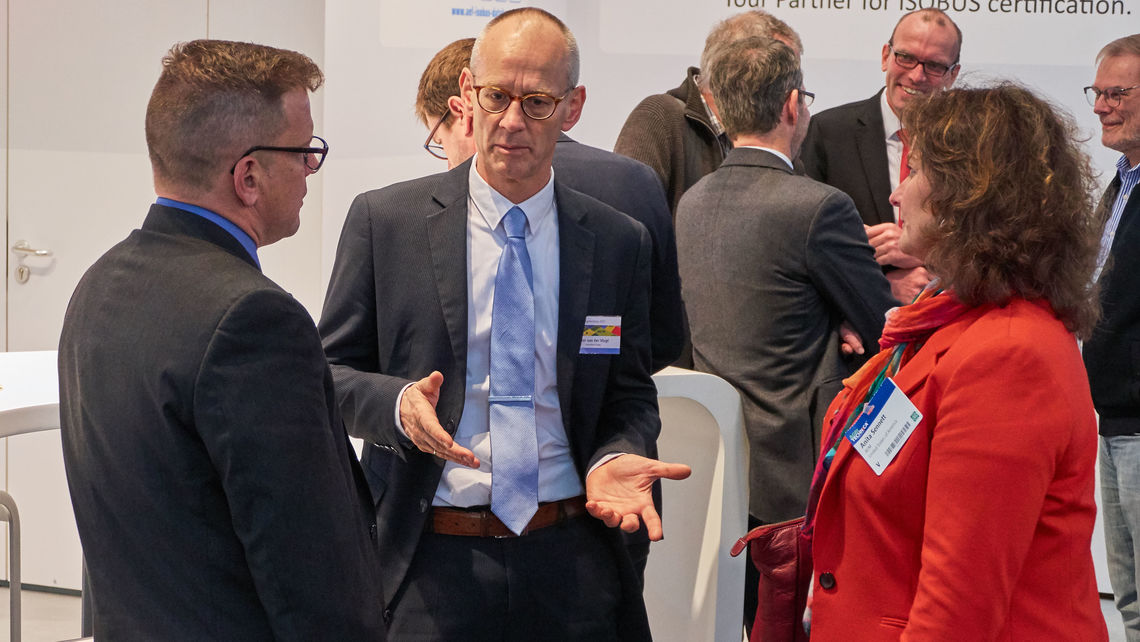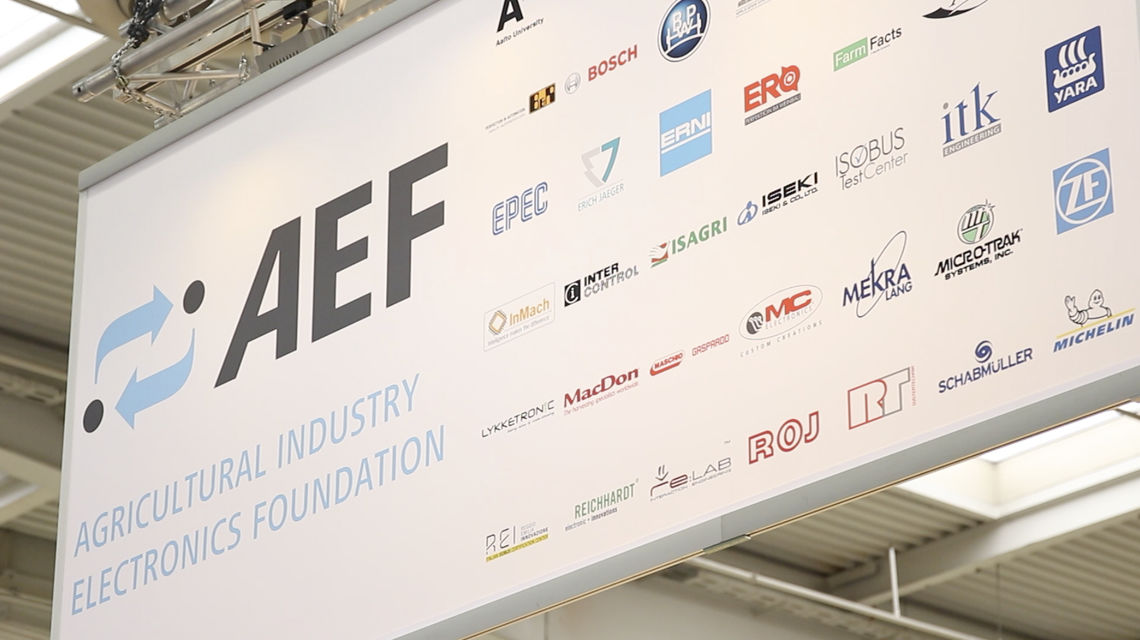 An additional focus point was meeting with the AEM. Curt Blades, AEM Sr. VP Ag Services and Peter van der Vlugt, AEF Chairman, discuss ways to further develop the current cooperation between both organizations. In the future both groups look forward to expanding the knowledge of ISOBUS in North America and promoting other AEF tools, like AEF Database and certification process.
AEM is one of the founding members of the AEF and provides support for the organization by filling the secretariat position on the Chair Group. Both organizations are planning to further their relationship by working together with a booth at Commodity Classic in February 2018, as well as supporting the annual AEF Plugfest in Lincoln, Nebraska next May.
---
More News: