Change in John Deere Steering Committee member
Jürgen Hollstein will retire end of July this year and will be succeeded by Stefan Stahlmecke as new representative from John Deere.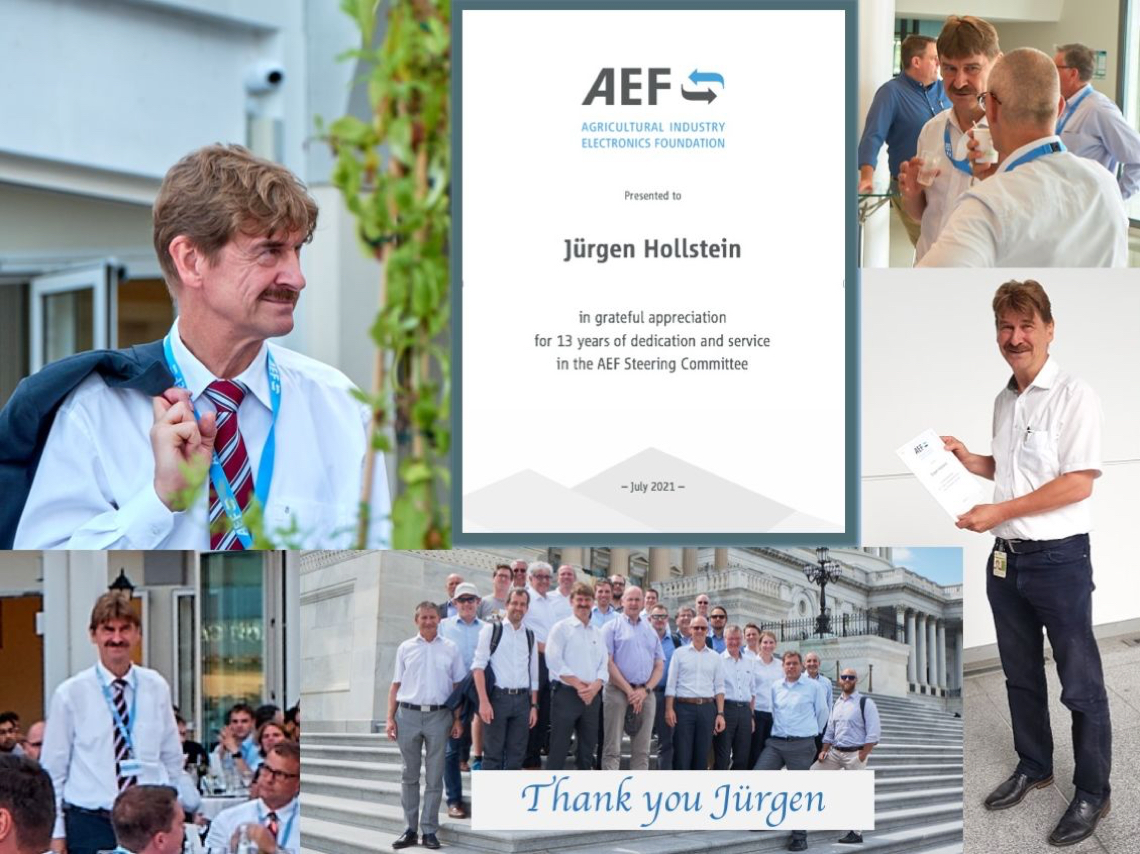 Since the beginning of AEF in 2008, Jürgen Hollstein worked in the Steering Committee and supported the AEF with his experience and knowledge of Ag machinery. He was also a member of the AEF Finance Committee and led the task force Common Software Library for the past two years. On behalf of the whole SC and Chair Group we wish him a well deserved and enjoyable retirement. The AEF thanks Jürgen for his 13 years of service with a 'virtual plaque'.
---
More News: