New AEF Members
These companies joined the AEF
FJ Dynamics International
FJDynamics, as indicated by the name, is a group of active and dynamic scientists, engineers, business professionals, and global partners working together on digital and autonomous solutions for agriculture, construction, gardening, surveying, and facility services. With the technologies of artificial intelligence, advanced manufacturing, and big data processing that FJDynamics has been cultivating relentlessly, the company is seeing more smart products in commercial scenarios across more than 50 countries, sustaining the business with its one-of-a-kind hardware and software ecosystems. 

Joining AEF is a step FJDynamics must take to better its autosteering kit with ISOBUS, a function that integrates the control of software, vehicle, and implements, regardless of their brands. So the kit users across more than 20 countries can have easier control of their tractors and implements. Joining AEF expedites the company's internationalization and standardization, enabling the company to keep abreast of industrial updates and trends, and empowering its worldwide customers with state-of-the-art technologies at the end of the day.
To see FJDynamics's product range, please hit www.fjdynamics.com.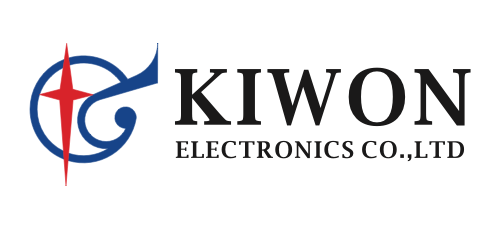 Kiwon Electronics CO., Ltd.
Kiwon Electronics Co., Ltd. has been producing electronic parts for automobiles and electronic parts for remote devices for 40 years since its establishment in 1975, and developed the first electronic voltage regulator for automobiles in Korea.
We have also developed a variety of horns that deliver superior sound, giving our customers more choices. 
In addition, we are contributing greatly to agricultural machinery and special vehicles by developing various controllers and sensors, working on ISOBUS and autonomous driving development, and promoting development with domestic and overseas teams.
All executives and employees are working hard to develop safe and high-efficiency products based on accumulated system design technology and to pursue the corporate image demanded by the nation and society.

Since 2010, our company worked on several R&D projects with Chonbuk National university and Chongnam National university supported by Korean government and EUREKA international project.
We have experience with Chonbuk national university for the AEF Plugfest 2018 (Nebraska) and AEF ISOBUS UT2.0 Certification process, 2019, at Bologna Italy (REI lab).
Our company supply to the Korean agriculture manufacturers such as Deadong tractor, Lsmtron tractor, TYM tractor, and Kukje Machinery. Our customers requesting ISOBUS UT display. Also we developed the several controllers for implement side, for example LiveMac Around Baler manufacturer, Greenmax manuer spreader and rotavator manufacturer, and Hada garlic-onion planter/seeder/cutter machine manufacturer. They want to use the ISOBUS VT client ECU. Because of that we should develop and be certificated by AEF ISOBUS. Above reasons we decide to join the AEF and we have to get ISOBUS UT2.0 server and client device at 2022 and 2023 year.
The ISO11783 standard is not clear information about the Unicode handling methods and fonts. And also, AEF doesn't much focus on the Unicode fonts and real testing problems. Our customers are Korean, Japanese, and Chinese people. Because of that we want to enter AEF project team and cooperate on the Unicode testing method and guideline for AEF certification. We have real customer for Korean agriculture manufacturer. We could test the Unicode and real feedbacks to AEF project team.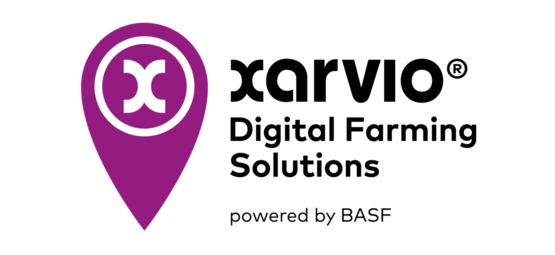 xarvio® Digital Farming Solutions a brand by BASF Digital Farming GmbH
xarvio Digital Farming Solutions is at the forefront of the digital transformation of agriculture, optimizing crop production. xarvio offers digital products, based on a global leading crop model platform, which deliver independent, field-zone-specific agronomic advice that enables farmers to produce their crops most efficiently and sustainably. xarvio products SCOUTING, FIELD MANAGER and HEALTHY FIELDS are being used by farmers in more than 100 countries.
xarvio FIELD MANAGER is used by more than 62,000 farmers (total area of more than 10 million ha) in 17 countries, and xarvio SCOUTING is used by more than 5 million farmers and consultants. BASF Digital Farming will be part of the expert group Data Management.

For more information please visit www.xarvio.com or any of our social media channels.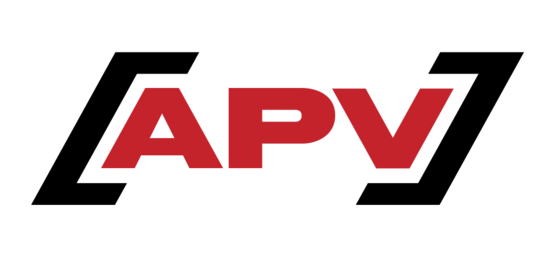 APV - Technische Produkte GmbH
APV, which was founded in 1997, has now more than 150 employees which work for APV in Austria and internationally. The company produces high quality products to support organic weeding, grassland & pasture rehab, seeding & spreading, fertilization as well as snow and ice removal. Not only organic farmers, but also more and more conventional farms trust APV's products for the sustainable cultivation of their fields.
APV stands for Ambition. Passion. Vision. In line with this motto, the Austrian company wants to make a valuable contribution to sustainably improving the quality of life and conserving resources with innovative agricultural technology products.

Many of our machines are operated and calibrated with electronic control modules, which have no connectivity to other Systems yet. As things are developing, it is now time to do the next steps in connectivity and digitalization.

As an international operating company with 6 subsidiaries, sales partners and customers all over the world, it is necessary to operate with standard systems like Isobus.
We have now joined AEF due to our activities around Isobus solutions for our machines and to get them AEF certified and uploaded to the AEF Database. The AEF Plugfest is a perfect opportunity to get efficient feedback on compatibility issues, so joining the AEF was a logical step to move forward in our Isobus developments.

For more information about our company and products visit our homepage: www.apv.at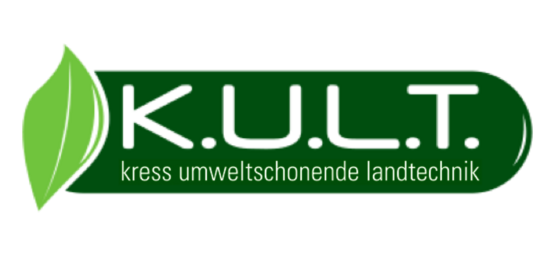 K.U.L.T. Kress Umweltschonende Landtechnik GmbH
K.U.L.T. Kress Umweltschonende Landtechnik GmbH has been one of the leading companies for innovative and precise weeding technology for over 30 years. Cultivation solutions are always determined and designed for the individual needs and requirements of the customer. The growing demands of customers and their willingness to invest have always been a driver for the high level of innovative technology for K.U.L.T. machines.
But why being a member of AEF? 

To always have the best user-experience for the farmer and to keep it as simple as possible, therefore standardized communication of cross-manufacturer products is necessary. This also offers new opportunities for control, guidance and monitoring and generates a real benefit of the available data for more precision, higher work efficiency and enjoyable comfort.
For further information about K.U.L.T. and its machines, please also visit the company's website: www.kult-kress.de.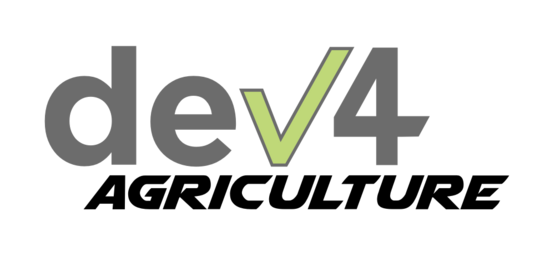 dev4Agriculture
dev4Agriculture was founded in 2018 by Frank Wiebeler with a focus on ISOXML and agrirouter. We support manufacturers of agricultural machines, electronics equipment and software through consultancy, custom development and customizable software products: With « FADE » (The FMIS agrirouter Data Exchanger) we provide a hassle-free agrirouter connection. FADE can be containerized and creates a bridge between your software and the agrirouter from within your cloud system or even as your cloud system.
Our shp2ISOXML API helps you to create ISOXML application maps out of Shape files. The focus of this partly open sourced project here is on compatibility with many terminals.
The ISOXML anonymizer removes privacy relevant information from ISOXML. Those anonymized Tasksets can better be exchanged e.g. for Service and Support if multiple software and hardware providers are involved.
Our ISOXML toolchain helps analysing ISOXML from a developers view.
We are currently developing a smartphone app to connect terminals and machines without electronics to the agrirouter.
AEF is not new to us; Frank Wiebeler was a member in the AEF Data Management team in behalf of different companies since 2011. The goal of dev4Agricultures´ membership in AEF is to join the Expert Team Data Management, working together on a better interoperability between Farming Software, Terminals and Machine TaskControllers. This will also help us to increase the compatiblity of our products.

For more information contact us at info spam@spam.de dev4agriculture.de or visit www.dev4agriculture.de


---
More News: