Review: AEF at AETC
The AEF presented at the "Agricultural Equipment Technology Conference" (AETC) from February 11 to 13, 2019 in Louisville, Kentucky, with a program very much in line with the agenda of the "American Society of Agricultural and Biological Engineers" (ASABE). Benjamin Jefferson of DISTek Integration, Inc. offered a professional development course entitled "An introduction to ISOBUS for Engineers".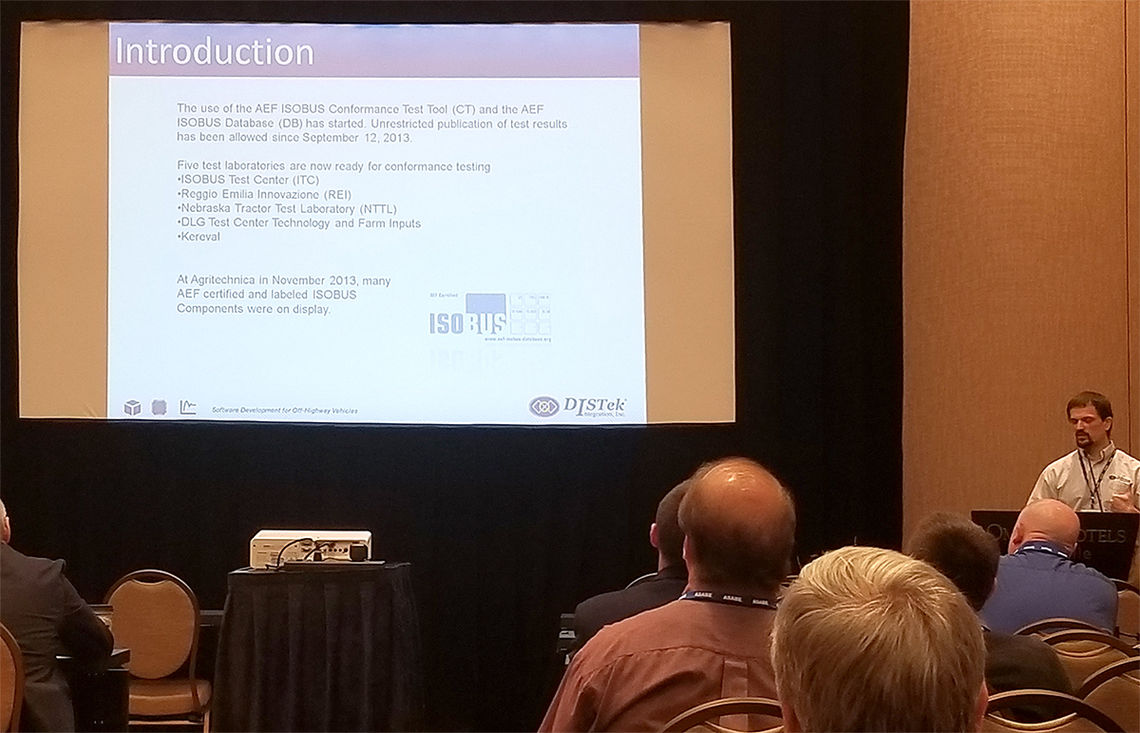 This 3 hour session was a high level explanation of the entire ISOBUS ecosystem. Content included references to AEF, the database and conformance test, as well as, the ticket system tools for member companies. Other topics discussed were ISOBUS features like the graphical user interface (GUI), data logging as well as precision farming features like section control and variable rate application. Also covered was AEF activities present and future, as well as the state of commercial tools used on ISOBUS applications.
The Supplier Technical Session later that day provided an opportunity for a more focused AEF discussion that included a database demonstration on the phone app, as well as, a TIM (Tractor-Implement-Management) presentation accompanied by connectivity and sensor technologies used for ISOBUS and potential TIM applications.
---
More News: