Review: AEF celebrated its 10 Year Anniversary
On September 19th the AEF celebrated its 10 Year Anniversary with a full day of events in Bologna, Italy. This was in addition to the AEF Fall Plugfest that ran throughout the same week.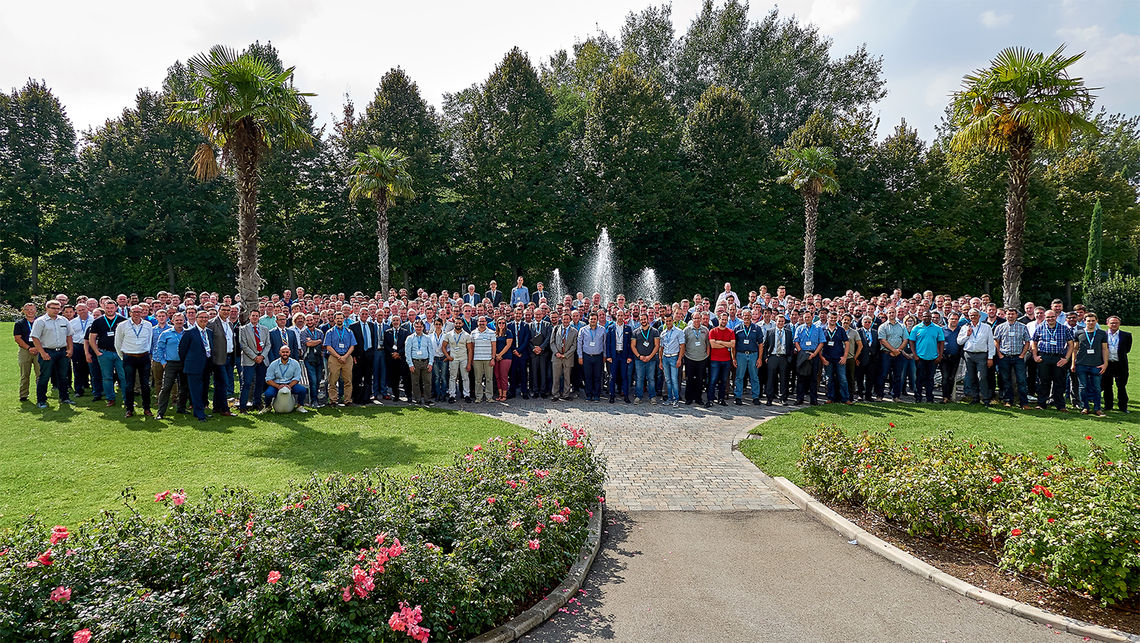 The event started with the annual General Assembly, attended by over 50 representatives from member companies and associations. This annual business meeting reported on the activities from the past year and financial position of the AEF. During the meeting the election of the next chair group was held. This group will oversee, along with the General Manager, the daily activities and planning going forward. The new Chair Group elected by the Steering Committee are,

Chairman – Peter van der Vlugt, Kverneland Group
Vice-Chair – Marcello Mongiardo, CNH Industrial
Treasurer – Peter Hieronymus, CLAAS
Secretary – Mark Benishek, Association of Equipment Manufacturers (AEM)

Following the general assembly, a series of presentation were given to review the past history, as well as, the future direction of the AEF.
Rainer Hofmann, the first chairman of the AEF, provided insights into the establishment the foundation with the goal of providing better solutions for the Ag industry.
Harold Frank, former AEF treasurer, and Jaap van Bergeijk, former team leader of the Conformance test team, provided an interesting perspective on their experiences in a presentation entitled "History of how the AEF implemented ISOBUS".
Andrew Olliver, the current Team leader for Communication and Marketing, pointed out some of the current challenges facing the organization as we move into the next decade.
Lastly Chairman Peter van der Vlugt provided his perspective on future opportunities for the AEF as we look forward to a more connected industry and how it will impact the foundation.
The finale for the day was the celebration dinner attended by over 300 and a keynote speech provided by August Altherr. He is working for John Deere and chair of the VDMA technical agricultural board. He provided an interesting comparison of watching the development of the organisation in the same way you would see your children mature.
In closing, the AEF would like to thank all the event sponsors and planning committee members for all their efforts in making this 10 Year Anniversary celebration such a great success.


---
More News: