Review: AXEMA Technical conference
On Saturday February 23rd the third AXEMA Technical conference took place at the Parc des Expositions. The surrounding exhibition halls were busy with the final day of preparations for the SIMA show, whilst at the conference the 160 participants had the chance to follow 22 different lectures and 16 poster sessions. The contributions are not presented as oral lectures, but in the form of pictures, posters or display boards.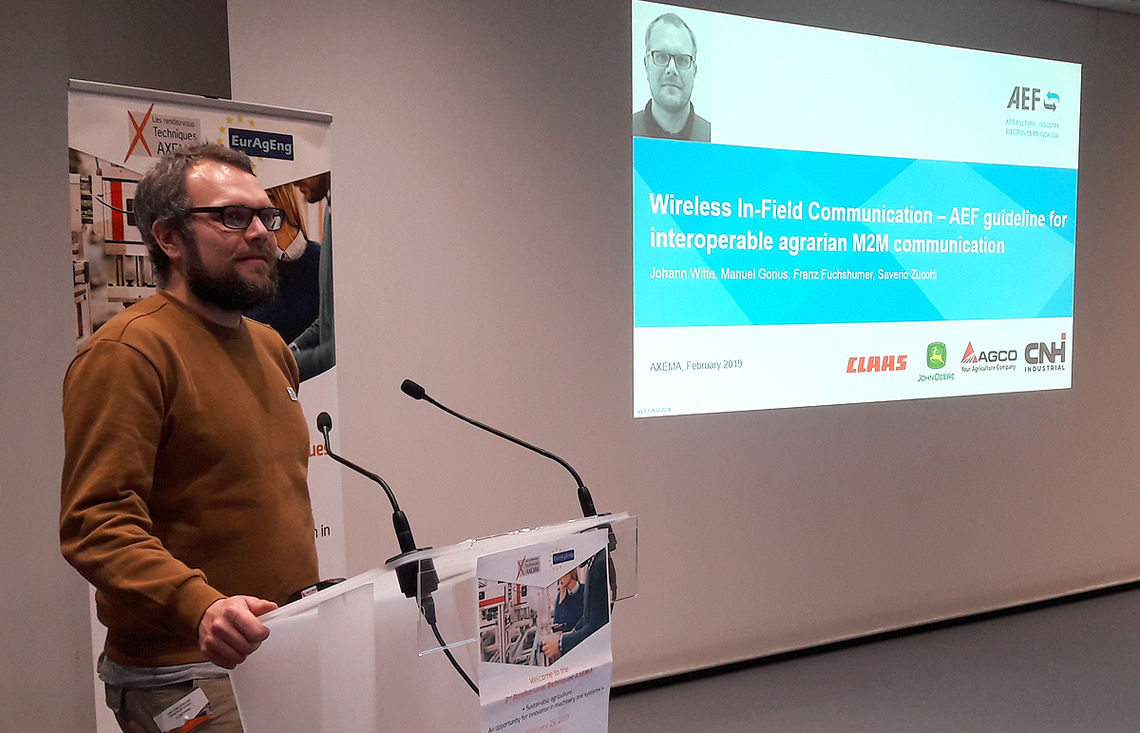 After the opening plenary session "EIP AGRI – The Agricultural European Innovation Partnership" delivered by Peter Pickel from John Deere, the participants had to choose between sessions on Smart Agriculture, Sustainable Agriculture, Robotics and Innovation. Johann Witte, the AEF leader of project team "Wireless In-Field Communication" had the pleasure of kicking off the Smart Agriculture session with his presentation on "Wireless In-Field Communication - AEF guideline for Interoperable agrarian M2M communication".
He was then followed by Georg Happich, the deputy leader of project team "ISOBUS automation" with his presentation, "2019 the year of TIM - Vision, system and infrastructure for Tractor Implement Management". The final presentation was entitled "Development of TIM tractor" and delivered by two employees from Kubota Corporation.
During the closing plenary session the observation was made that "agricultural equipment is definitely a 21st century industry" as evidenced by the topics of the various lectures throughout the day.
---
More News: