Review: SIMA 2019 in Paris
From February 24th thru the 28th the 78th edition of SIMA took place at the Parc des Expositions in Paris Nord Villepinte. This year there were 232,000 visitors from 140 different countries and almost 1800 exhibitors. Thanks to the close collaboration with AXEMA, the AEF were once again present on the AXEMA booth in the extremely central location of hall 5A.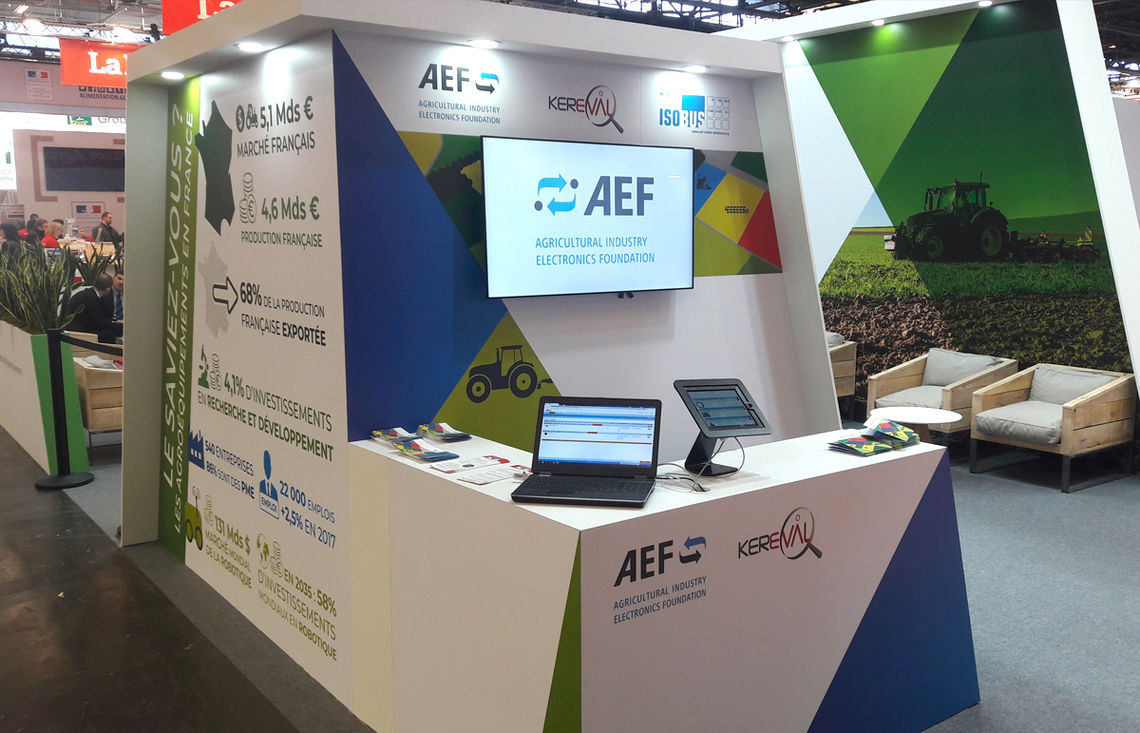 Sunday, the opening day, was very busy and the good attendance continued for the balance of the event. Enquiries at the booth ranged from local farmers to equipment manufacturers, also interest from agricultural industry publications. A lot of farmers were coming to ask questions about the compatibility of the terminal in their tractor with various ISOBUS implements as more and more implements are being sold with ISOBUS.
Kereval provided support for the AEF booth for the entire duration of the show along with the support of individuals from the various AEF project teams and Marco Brueck, AEF employer and conformance test expert.
The AXEMA booth included a conference area and a daily seminar delivered by Kereval, giving an overview of the AEF and the products developed to help the industry work with ISOBUS and the help they provide to manufacturers' with the Conformance Test and listing their certified products in the AEF ISOBUS database.
On the Wednesday of the show there was a visit by an OECD delegation of around 80 people. Their schedule included a 20 minute presentation on the AEF and their activities.
Thanks to the support of AXEMA and also Kereval it was another successful show for the AEF.
---
More News: