Special training modules for AEF members
What is ISOBUS? How does the AEF ISOBUS Database work? What are the advantages of the AEF ISOBUS CheckTool? These and other questions are answered by the various training modules developed by the AEF in English, German and Italian specifically for its member companies. Simple, fast and easy to understand, these training units make every participant a competent contact partner when it comes to compatibility of agricultural machinery. The AEF thus offers the perfect introduction to the world of ISOBUS.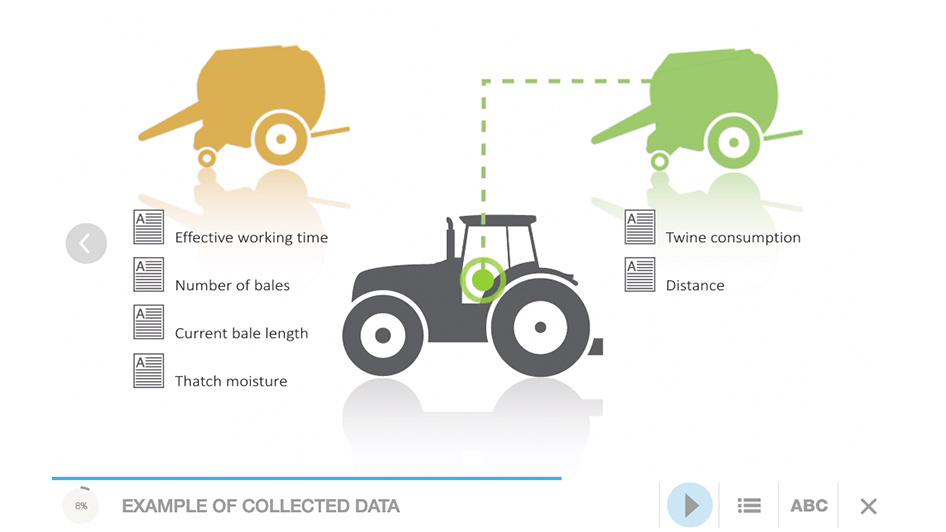 Since 2018 the three modules of the AEF Web Based Training on the topics ISOBUS, AEF ISOBUS Database and AEF ISOBUS CheckTool have been available for use. In 15 to 20 minutes, they provide the interested user with practical compact knowledge in the form of web-based videos.
New is the AEF Technical Training, which can be used as a PowerPoint or PDF version. It is more comprehensive than the modules of the AEF Web Based Training, also because it deals with the various topics in more detail. In addition to the basics of ISOBUS and CAN BUS, AEF ISOBUS Database and AEF ISOBUS CheckTool, the AEF Technical Training also covers the AEF functionalities and the AEF Ticket System.
AEF Web Based Training and AEF Technical Training are available to AEF members for an annual fee. This enables them to train their service, support, sales and product management staff. The modules can also be integrated into the company's Learning Management System (LMS). The respective dealers benefit from the learning units via the AEF ISOBUS database.
Please contact the AEF Office for more information: office spam@spam.de aef-online.org
---
More News: