Thank you Mark Benishek
AEF secretary Mark Benishek retired end of last year and was succeeded by Anita Sennett representing the Association of Equipment Manufacturers (AEM) located in Milwaukee, WI in the US. Mark joined the AEF in 2011 as Secretary in the meetings in Atlanta in the US where he took over from Ken Edwards. Soon after in the fall of 2012, he was also formally elected as Secretary in the General Assembly meeting of that year.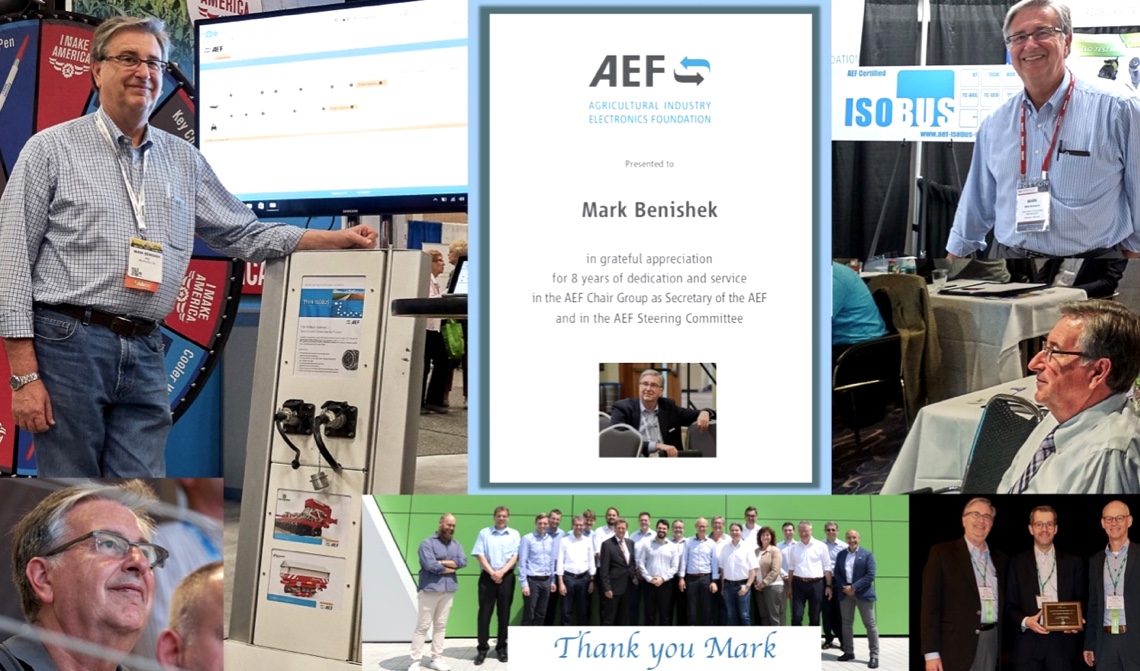 Eight years later and attending of around 260 meetings, and thus agendas and meeting minutes prepared and written, Mark stepped out of the Chair Group for his well-deserved retirement. In the past years of intensive collaboration, while almost never missing a meeting, we have come to know Mark both as a good friend as well as a very professional AEF colleague with a strong focus and drive to get the secretary work done in the best way for AEF.
With his engineering background and decades of R&D management experience Mark brought in a sharp and sometimes lean analysis of our discussions that in many cases helped us further in our decision making.
On behalf of the Chair Group that worked intensely together with him for 8 years, as well as of the whole Steering Committee, the AEF thanked Mark by handing out digitally a 'virtual plaque' showing our great appreciating for all his work and dedication
A big thank you one more time and happy retirement for Mark Benishek!
Peter van der Vlugt and Norbert Schlingmann
---
More News: