Thanks to Harald Dietel
Since the launch meeting in Frankfurt am Main on 16 March 2011, Harald Dietel has significantly supported the project team High Voltage (PT7) as team leader. After eight years, he has now given up this task.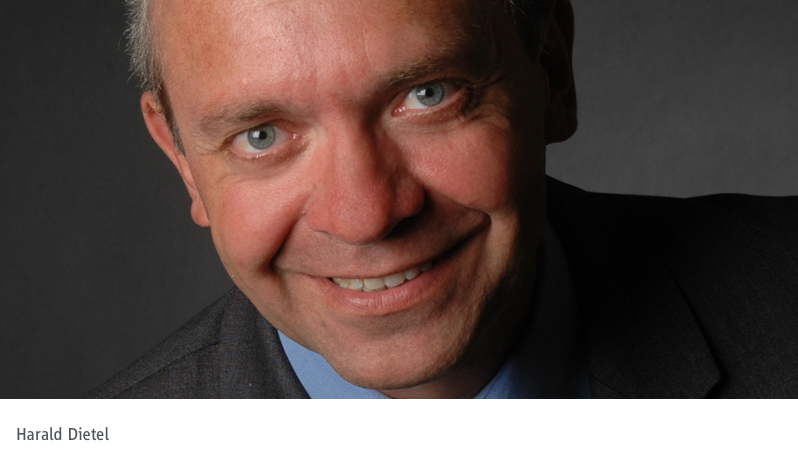 The foundation meeting of PT7 took place with 36 participants in Kaiserslautern on 18 and 19 April 2011. Harald Dietel then attended his first Team Leader and Steering Committee meeting as leader of PT7 in Reggio Emilia, Italy.
Throughout this long period of time some events have been especially memorable. For example, the presentation of the HV connector at Agritechnica 2011 and the first joint meeting in Dresden in April 2012. Other highlights were the introduction of field testing with twelve applications in April 2013, the first guideline and a series of articles in the magazines "Mobile Maschinen (mobile machines"), "Fluid" as well as "Mechatronik und Power World" for the Agritechnica 2013. This also includes the adoption of those four guidelines into ISO 23316 at the end of 2017 and the VDI-MEG colloquium "Elektrische Antriebe in der Landtechnik (Electric drives in agricultural engineering)" 2019 in Wieselburg.
The AEF would like to thank Harald Dietel for his great commitment and professional work.
---
More News: