Answers to questions
that users of agricultural equipment
are confronted with

Farmers often buy equipment from different manufacturers.
But due to a lack of information regarding functionalities and compatibility of ISOBUS products, both reliability and the full potential of ISOBUS combinations could only be guaranteed by purchasing all equipment from the same manufacturer.
With the AEF ISOBUS Database the AEF seeks to establish and maintain transparency regarding the functionalities supported by specific products and their compatibility with others. Thus customers are able to gather the relevant information prior to a purchase and choose a specific ISOBUS combination tailored to their needs.
The AEF ISOBUS Database
Also available as an app for Android and iOS


AEF ISOBUS Database Videos
How it works –
An Award Winning Solution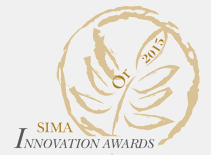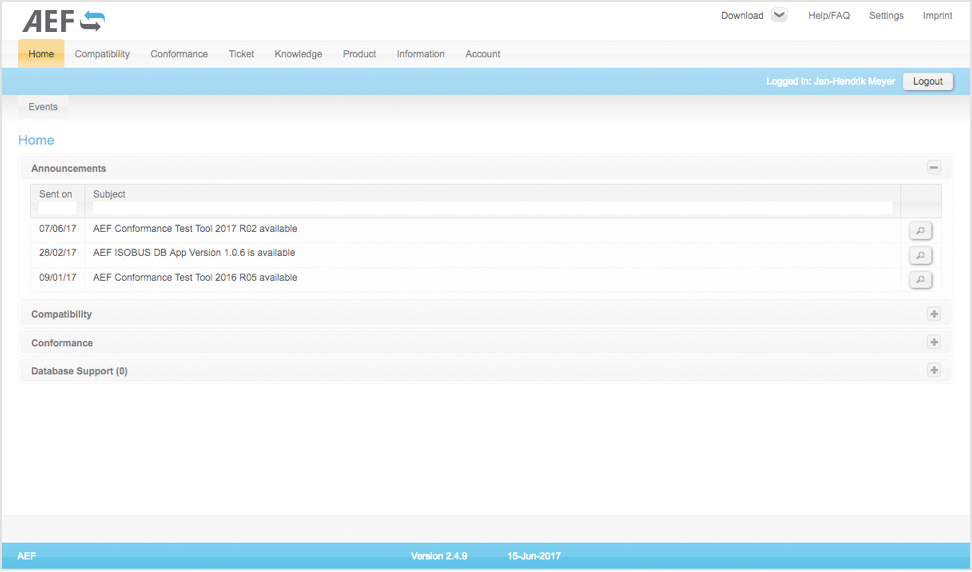 Check functionalities with a few clicks
With a few mouse clicks users can check which functionalities a certain product supports and moreover, which functionalities a certain combination of tractor, terminal and implement supports.
They can start the 'manual compatibility check' by either selecting a manufacturer, a product category, a functionality or a machine category. The database will show both the functionalities supported by each of the chosen products as well as those supported by all of them, i.e. the functionalities that can actually be used by this specific combination.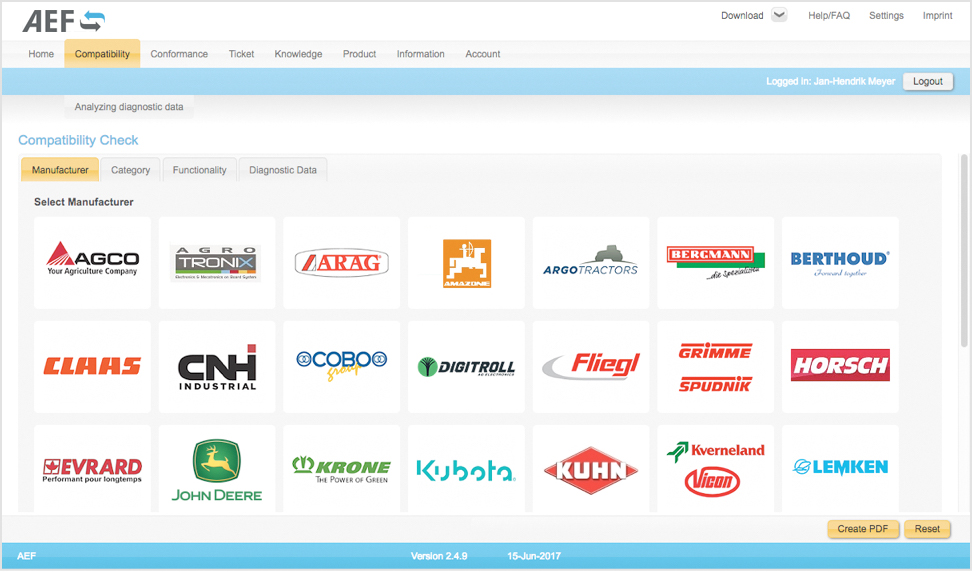 Compatibility check for dealers
Dealers can use the compatibility check to support sales conversations and advising customers, but also to speed up troubleshooting through customer service.
The database also collects reports about problems with ISOBUS systems, which remain available as 'ISOBUS knowledge'. Service technicians can use them to diagnose and find solutions for problems on the field more quickly.
While reliability of ISOBUS combinations in the field could only be achieved by purchasing all equipment from the same manufacturer with the AEF ISOBUS Database the choice is up to the customers.
Some might prefer to have a single terminal for every application, while others prefer to have more than one, maybe when using more complex applications, such as section control. However, with the information provided by the database customers can choose their supplier based on their individual needs and preferences.