AEF General Manager presentation at AgGateway annual meeting
AEF General Manager, Norbert Schlingmann, was a keynote speaker at the AgGateway Annual meeting in Austin Texas, USA on Nov 13th. His presentation included background information about AEF and ISOBUS products, leading into a description of project team activities.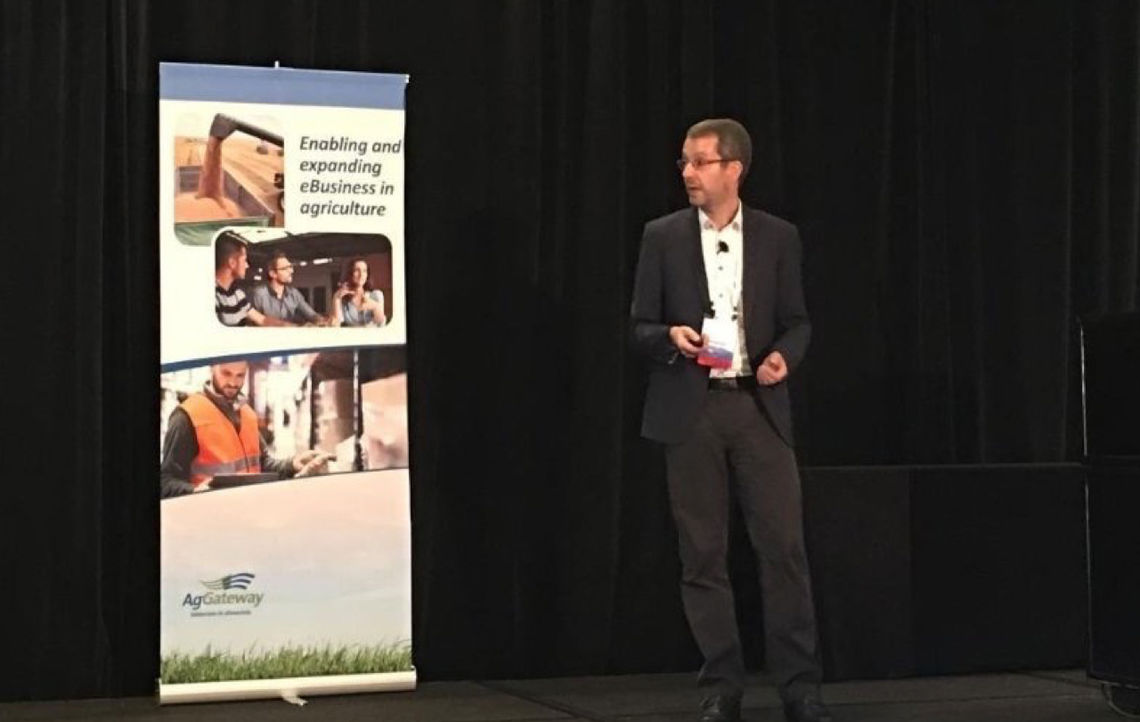 Some of the highlights mentioned were TIM - Tractor-Implement-Management, High-Speed ISOBUS and Data Exchange for FMIS. There was interest shown in the work done with Wireless-infield-Communication, as well as, AEF's future efforts with connectivity . The AgGateway event included three days of committee meetings and networking. Its the intention of AEF and AgGateway to continue working together for the benefit of the Ag industry.
---
More News: