Common project AgGateway and AEF: Data Link
In March 2021, AgGateway and the AEF signed a Memorandum of Understanding to collaborate on initiatives to increase the seamless exchange of information in farm operations, supporting the goals of growers in managing and using farm data.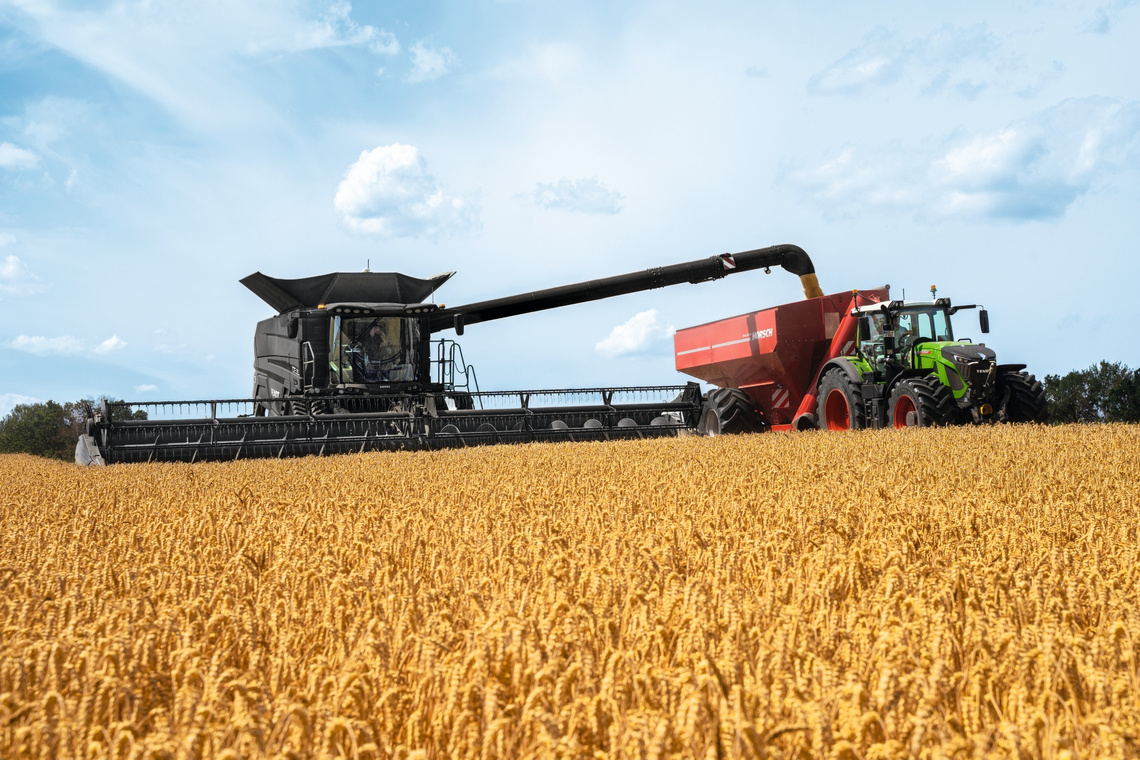 Both organizations have decided to work together on a common project. AEF will join the AgGateway working group 9 – Data Linking (WG09) in this joint effort. It's goal being to better manage the future of data management in agriculture. The trend, which has already started, is to move away from large "all inclusive" storage systems towards a number of smaller task focused and independent repositories.

A valued example would be to look into the process of unloading grain from a combine into a grain cart, where the collection of the transfer event from five data repositories have to be managed.


IoT proximity data: Logs when two containers come in "close" contact.
Yield data: This data is used to quantify the amount of grain transferred.
Combine CAN data: Particularly, the discharge auger on/off messages can be used to confirm a transfer event from combine to grain cart,
Tractor CAN data: The PTO on/off messages can be used to confirm a transfer event from grain cart to storage,
Load cell data: If the grain cart is equipped with a load cell system this data is the best measure of the quantity of grain captured.

AgGateway WG09 has already started to work on a solution. The goal is to develop meta-data standards for compliant data repositories and meta-data set standards for each data set within each repository. The primary function of these meta-data is to facilitate an automated discovery and data retrieval process. The approach to develop these meta-data will use the following methods:
Adopt the FAIR (Findability, Accessibility, Interoperability and Reusability) as a framework

Start with the Dublin Core Metadata Element Set for defining each metadata element

Begin with crop inputs and enable extensions to other parts of agriculture, such as review of FDA FSMA requirements.
To be successful, the working group has recruited expertise from many disciplines and geographic areas, representing classic agriculture study as well as areas being applied to agriculture for the first time. This enables the group to include valuable topics like authorization, authentication, data privacy and country-specific considerations.

Volunteers from AEF Member companies are always welcome to join the Data Link project team, so please get in contact via the AEF office (office spam@spam.de aef-online.org).


---
More News: