EIMA 2021 show review
AEF was present at the EIMA 2021 show in Bologna with a booth in cooperation with REI and FederUnacoma. Information about AEF products were provided, i.e. the AEF functionality concept, AEF ISOBUS Database, AEF Conformance Tests with a focus on how these tools are supporting manufacturers, dealers and end customers in their Agriculture 4.0 approach.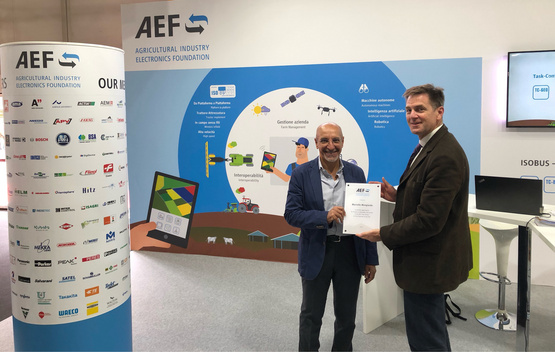 Vice-Chair Andrew Olliver met his predecessor Marcello Mongiardo on the AEF booth in Bologna and thanked him officially for his 8 years of dedication and service in the AEF Chair Group.
---
More News: