ISOBUS Seminar at REI
The ISOBUS event held in Reggio Emilia (Italy) on December 13th 2019 titled "Agriculture looks to the future" was a great success.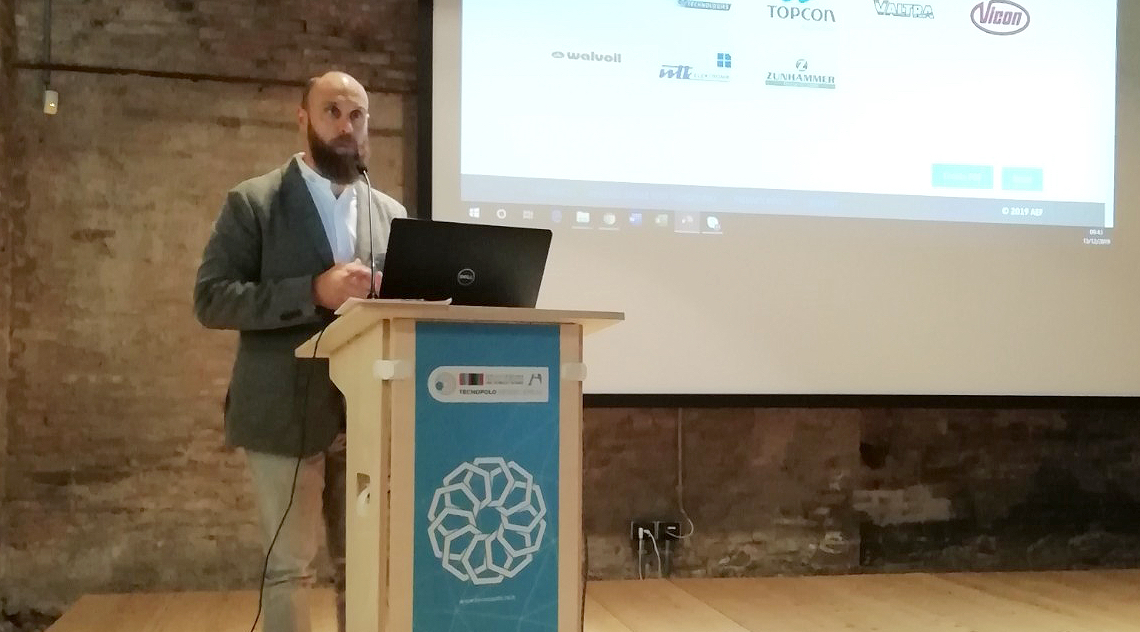 Organized by the official AEF Conformance Test Lab in Italy, REI, with the support of FederUnacoma and the IDEAgri business network, the conference had more than 40 attendees representing 28 Italian manufacturers of agricultural machinery and components.
After the introduction by the Director of REI Dr. Andrea Parmeggiani and president of IDEAgri Alberto Rocchi, the vice president of the AEF Marcello Mongiardo introduced briefly the history of ISOBUS and the Agricultural Industry Electronics Foundation. Then Alessio Bolognesi (FederUnacoma) reported about AEF functionalities and new frontiers of electronics in agriculture like data connectivity and robotics while Simone Zamboni (REI) talked about the AEF certification process.
This was followed by speeches where IDEAgri member companies gave brief presentations of their AEF certified ISOBUS products to the public.
In between the two sessions, an ISOBUS demonstration was prepared by converting "on the fly" a pure mechanical tillage machine and a vineyard sprayer with a simple control system into ISOBUS machines able to communicate information with UTs and TCs. The number of questions raised by this demo was a reflection of the high interest of the attendees in the ISOBUS technology.


---
More News: