Thank you Marcello Mongiardo
As mentioned above, during this year's Chair Group (CG) election meeting resulted in a change of the Vice-Chairperson. Marcello Mongiardo as the retiring Vice-Chairperson was succeeded by Andrew Olliver for a new term of 2 years. Both Steering Committee (SC) members are representing Core Member CNHi. During the virtual General Assembly meeting, the Chairperson Peter van der Vlugt thanked Marcello Mongiardo for his 8 years of dedicated contribution and efforts in the CG.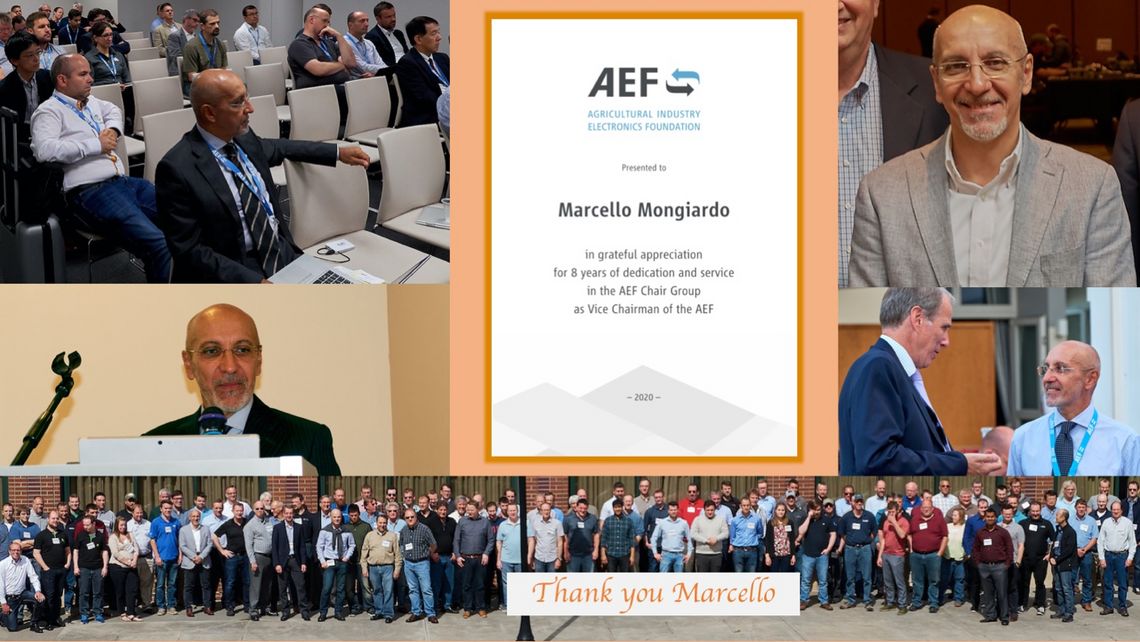 Marcello joined the AEF in 2011 as SC member in the AEF meetings in Atlanta in the US. Soon after in the fall of 2012, he was elected as Vice-Chairperson. Eight years of around 160 CG virtual calls, 20 CG meetings, 50 SC virtual calls and around 30 SC and joint meetings later, he now steps out of the CG but assured us that he will remain an active SC member. On behalf of the whole CG that worked intensely together with Marcello for 8 years, the AEF thanked Marcello by handing out digitally a 'virtual plaque' which will be either sent as a package or be handed over at the next occasion. A big thank you one more time for Marcello Mongiardo!
---
More News: