EIMA Digital preview
On November the 11th and 12th the AEF had the honour of presenting two sessions during the EIMA Digital Preview (EDP). The EDP was a purely online affair scheduled in the original timeslot (11-15 November) of the EIMA show as the event (the physical show) was rescheduled to 2021.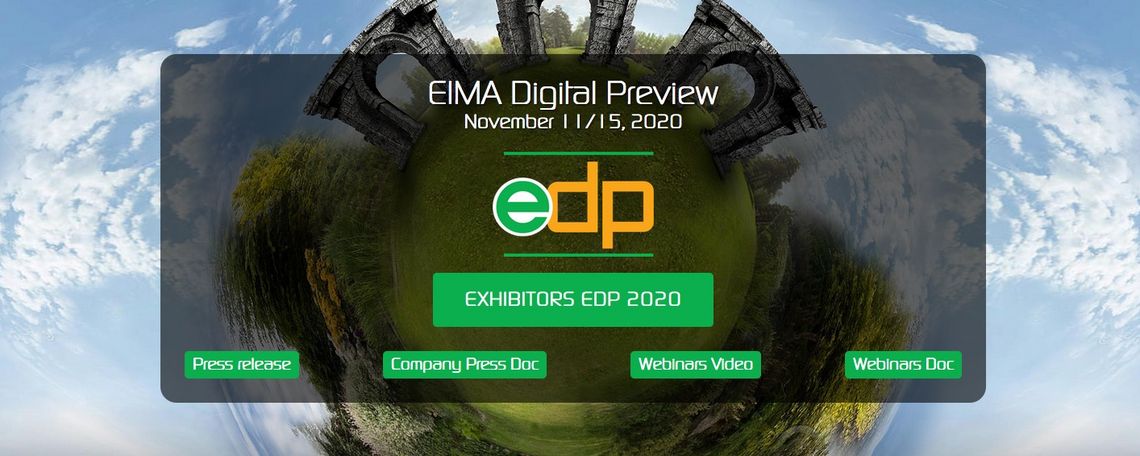 On the 11th, the session was titled The AEF, ISOBUS and Interoperability beyond the machine. Andrew Olliver (Communication and Marketing gave an introduction and overview of the AEF. He was followed by Norbert Schlingmann (AEF General Manager) who spoke about the AEF activities in the area of Interoperability. In the final part of the hour Hara Spathi (AEF ATLAS) gave an overview of this EU funded project and the AEF's part as a concrete example of the AEF's interoperability activities.
The session on Thursday the 12th of November was called Future Developments in the ISOBUS World and the current activities of three of the AEF project teams were presented. First up was Alexander Schultz-Storz (Medium Voltage) giving an overview of the team's progress towards the specification of a standard electrical connector for medium power applications. He was followed by Dave Smart (HSI) speaking about the reasons behind the formation of this team and the investigations and progress to date around the architecture, physical layer and protocols that outline a High Speed ISOBUS. This second session closed with Johann Witte (WIC) informing the audience of the relevant use cases for wireless infield communication and the chosen radio standard as well as the next steps for this team.
Both AEF sessions were well supported, with up to 70 attendees present during the second session. However, just in case you could not attend either session they can both be found on the EIMA International channel on YouTube.
---
More News: