First TIM products are present in the AEF ISOBUS Database
Since AEF's development of the Tractor Implement Management (TIM) was launched in December 2019, the first products supporting the TIM functionality are now present in the AEF Database.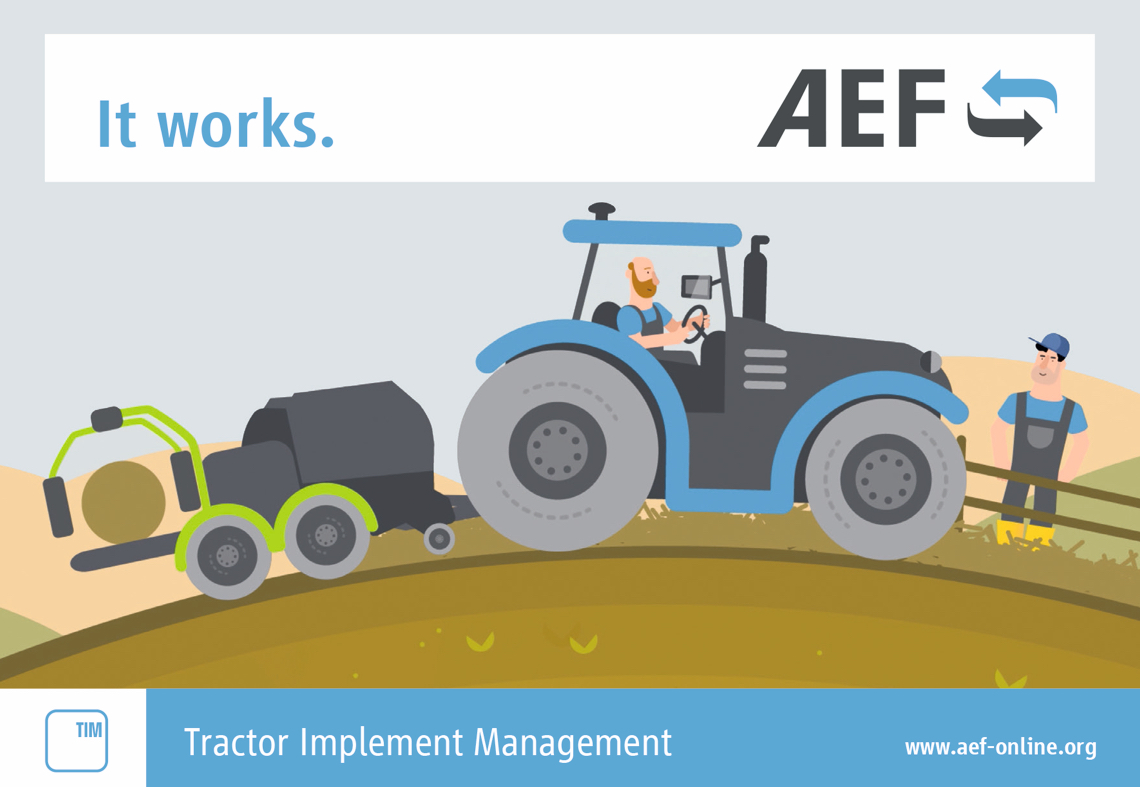 In order to obtain an AEF certification, ISOBUS devices have to pass a conformance test and provide evidence of the compatibility according to the ISOBUS standard and the AEF guidelines. Moreover, the product must meet the safety standards.
As soon as the conformance test has been successfully completed, the AEF also supplies a "digital certificate", which will be integrated in the tested TIM machine.

With the first connection between the tractor and implement combination, the machines check the validity of the other's digital certificate. If in agreement, the tractor and implement exchange a shared key. This key will be checked every time the tractor and implement are connected. Only if the result is positive, will the farmer be able to use TIM. Only then, the implement will automatically be able to control certain tractor functions without intervention from the driver.

Secure communication is of fundamental importance for digitized agriculture. Here, agricultural technology must take on a pioneering role with a manufacturer-independent application. The standardized solution with digital certificates fulfils this condition and thus offers potential for further applications, such as wireless in-field communication. This solution forms the basis for future-oriented developments in the entire field of agricultural engineering.

If you as a company are interested in TIM implementation and license information, don't hesitate to contact the AEF Office (office spam@spam.de aef-online.org).
---
More News: